Is It News Writing?
If you have new or updated information to share, it's news. News Writing is all about presenting the facts to those who may not be aware of them. News writing has to be presented in a very specific "top-down" format. Whether it is for a newspaper or a corporate year-end statement, people read news because it informs in a manner that grabs and holds onto their attention.
In news writing, it is often difficult to separate fact from fiction. Once that distinction is made, timing is everything. News writing means knowing not only what facts to present or how to present them, but also when to present them. This is a balancing act that I can help you achieve.
Newspapers …
It is not all politics and economy. News writing encompasses many other areas of information:
• Crime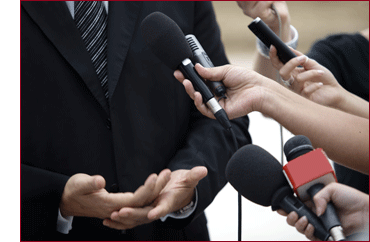 • Entertainment
• Editorials
• Weather
• Advertisements and Notices
• Human Interest
Not Just Newspapers …
• Radio
• Internet
• Television
• Bulletins
• Corporate News
Both globally distributed newspapers and family newsletters contain information which needs to be conveyed. I can provide well-crafted news articles that not only keep your audience interested and entertained, but properly informed.