Reading Time:
2
minutes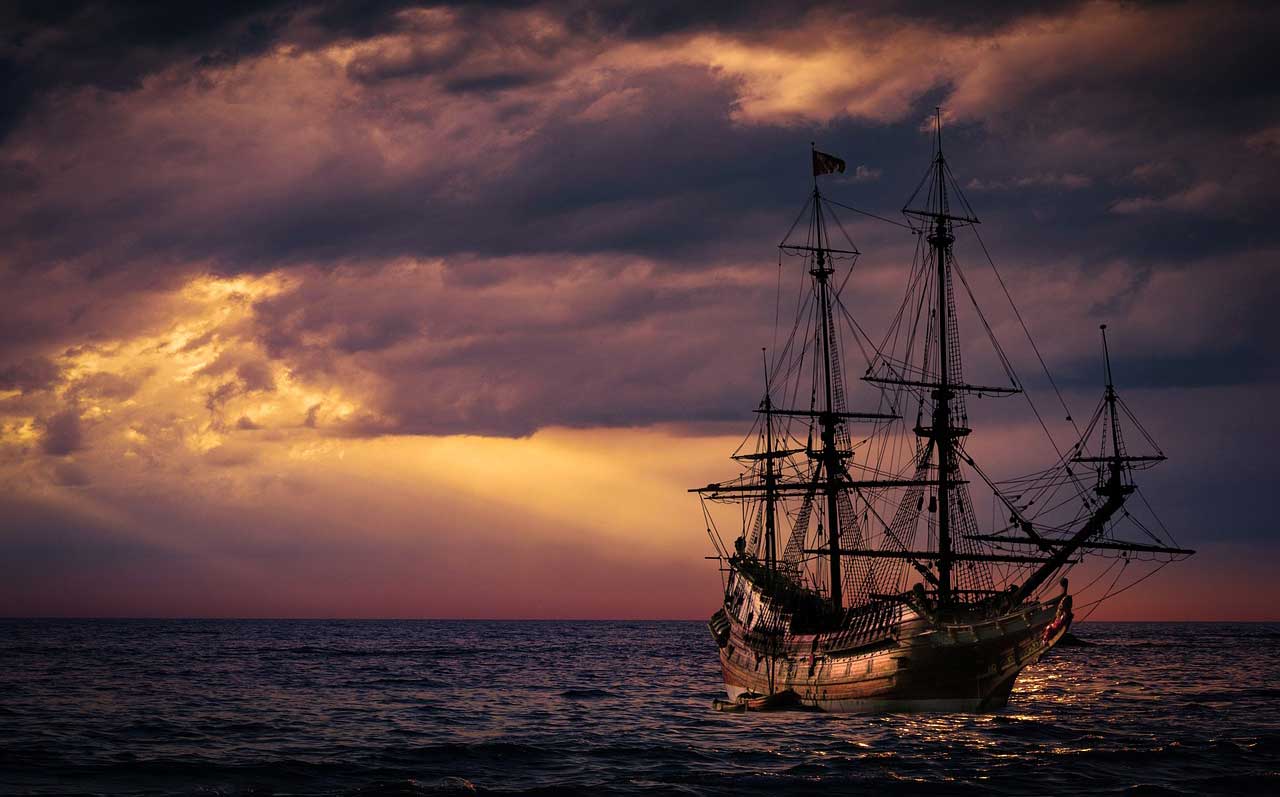 A Poem by Carolyne Regan
As published in Devour – Art & Lit Canada online magazine. Or check out their Summer Issue to view this and other works by some amazing Canadian artists.
The Colours of the Sea
From the purity of an alabaster dawn,
I was born on the wind and then it was gone.
My voyage begun though I knew not where,
My vessel's hold laden with all I could bear.
The ship's oaken deck glides above sailor's graves
Hinting at sapphires under the ocean's waves.
Spy the ebony yonder, the humpback's hide.
At the bow smoky dolphins breach beside.
White sails blowing full in broad reach,
Emerald hills beckon from beyond the beach
Where shore birds nestled in the tawny dunes fly
Soaring free o'erhead in the electric sky.
The golden sun, its warm rays cascade
On the sparkling ocean's deepening jade,
I tell my olde tales, a yarn, or a jive
Pass on what I know, keep the sea's wisdom alive.
I'll sail on toward the amethyst dusk
With nothing more than some rum and a rusk
And endless cobalt fathoms toward the horizon
My years float by as I become wizened.
Where will the wind take me on indigo tides
Deep in the night with the stars as my guides?
She'll navigate into the saffron morn
Beyond the place where my dreams are borne.
At the end of my colourful journey's conclusion
The Sea Maid will show me with no disillusion,
The crimson and ember of the setting sun
As another life on the sea is done.